Subscriber and Offline Journals
These can require payment for online access (where available) and/or for printed copies.
Adaptive Behaviour - abstracts online
Chaos: An Interdisciplinary Journal of Nonlinear Science - nonlinear science, free postscript
Complex Systems - abstracts only
Complexity - some online software
Cybernetics and Human Knowing - self-organizing processes
Discrete Dynamics in Nature and Society - pdf is online
Emergence: Complexity Issues in Organizations and Management - limited online

European Journal of Economic and Social Systems (EJESS) - some pdf availability
Interdisciplinary Description of Complex Systems - pdf available
International Journal of Chaos Theory and Applications - abstracts online
NII-REO Autonomous Agents and Multi-Agent Systems - abstracts
Nonlinear Dynamics and Systems Theory - pdf available


Regular and Chaotic Dynamics - free postscript online for 1999
Studies in Nonlinear Dynamics & Econometrics - postscript available

Agent & Robot Resources
Agent Resources - NRC-CNRC
AgentLink - news and information on agent technology
AI Lab Zurich - robotics links
AIRG Multi-Agent Systems Webliography - links
Artificial Intelligence and Robotics Project - AI&R Laboratory
Beam Robotics Web Ring - Brian O. Bush
Computational Learning and Motor Control Lab - ATR
Complex Agent-Based Dynamic Networks - University of Oxford


Cormas - multi-agent systems
Embodied Evolution - Richard A. Watson & Sevan G. Ficici
Emotional Agents - fuzzy based
Evolutionary Robotics - Hornby
Evolutionary Robotics Links - Ezequiel A. Di Paolo
Intelligent Autonomous Machines - AI at Essex
Internet Ecologies - Xerox Palo Alto
Jeff's Robotic Links - real robots
Metabolizing Agents - Peter Zvirinsky
Multi-Agent Systems - AAAI
Multiagent Systems Research Group - Washington University
Nepros: obstacle avoiding robots - Wolfgang Wagner
Neugents: Software That Can Think - Computer Associates
Popbugs - COGS Sussex
Project Mentifex - artificial minds for evolving mobile robots
Robot Information Central - comprehensive links
Robot Kitten - Genobyte
Robotics Home Page - Mark Dalton
Robotics in Japan - comprehensive list
Robotics, Learning, Chaos, Complexity, Systems - robots mostly
SNeRG - The SNePS Research Group
Subsumption Architecture - Rodney Brooks
Swarm Development Group - swarm simulation system & user community
Swarm Intelligence Resources - distributed problem solving
The GOLEM Project - automatic design and manufacture of robotic lifeforms
The Multi-Agent Systems Lab - UMASS
The Web Robots Pages - Martijn Koster
Trio Project - design and prototyping of agent systems
Visualbots - visual programming for agent-based simulation

ALife Resources
ALife Central - Scott Robert Ladd
ALife Database - Ariel Dolan
Art & Aesthetics of Artificial Life - UCLA exhibition
Artificial Life - Jean-Philippe Rennard
Artificial Life & Complex Systems: A Subject Catalogue - Yasusi Kanada
Artificial Life Online - home of Artificial Life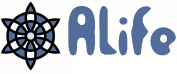 Centre for Advanced Learning Technologies - Alife page
Constructivist ALife - Alexander Riegler
C.O.P.P Software Flanders/VITAL - alife interest group
Evolving Artificial Moral Ecologies - Centre for Applied Ethics, UBC
Ezequiel Paolo's index - annotated on-line bibliography
Harrison's ALife - software
Japanese ALife Garden - adopt your own ALife entity
Karl Sims - virtual creatures
Life Spacies - text to alife
Oliver's ALife Bookmarks - many links


Prison Project - Iterated Prisoner's Dilemma
Reed College Artificial Life Project - Mark Bedau
Systems Thinking Practice - reading list by Roderich Otto Ruehl
Technosphere III - 3D WWW model world
Temple of Alife: Morphs Lab - evolve your own organisms
Tierra Photoessay - Tom Ray
Virtual Alife Library - all the papers you could ever want
Yahoo Artificial Life Menu - with search option
Zooland - the ultimate ALife resource, perhaps...

Attractor Resources
Attractors & Co. - software & gallery by Pascal Leclercq
Chaotic Attractors - in 3 Dimensions
Gallery Of Strange Attractors- Bluy Brink
Strange Attractors paper - Clint Sprott
Stuart Kauffman - boolean networks

Cellular Automata Resources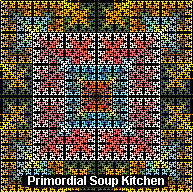 Abstract State Machines - formal modelling languages
An Early Sampler of CAM-8 Applications - MIT Laboratory for Computer Science
Cellular Automata - Harold V. McIntosh
Cellular Automata - Mario Rodríguez-Riotorto
Cellular Automata - Tim Tyler
Cellular Automata at Santa Fe - interactive exploration
Cellular Automata Repository - comprehensive CA resources
Complex Systems and ALife Created by Cellular Automata - Tomoaki Suzudo
Conway's Game of Life - patterns, programs & links
Games of Life in Colour - by Gunnar Johnsson
Game of Life Varients - by David Ingalls Bell
Gray Scott Model of Reaction Diffusion - Abelson, Adams, Coore, Hanson, Nagpal, Sussman
Life Page - by Mark D. Niemiec
Primordial Soup Kitchen - software/developments
Reversible Cellular Automata - self-reproduction with movies
StarLOGO - CAs at MIT
StarLOGO Models - fractals & others
Structurally Dissolvable Self-Reproducing Loop - Sayama Hiroki
The Artis Project - synthesizing evolution with self-reproducing CAs
Yahoo Cellular Automata - links

Complexity and Complex Systems Resources
Centre for Complex Studies - Florin Munteanu
Center for Complex Systems Research (CCSR) - various
Center for the Study of Complex Systems (CSCS) - University of Michigan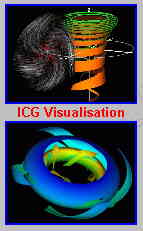 Chaos & Complexity at Cornell - faculty guide
Complex (Adaptive) Systems - links, programs, news, pictures
Complex Adaptive Systems & Artificial Physics - William M. Spears
Complex Adaptive Systems Research - Mark Voss
Complex Systems - University of Alaska
Complex Systems - University of Oxford


Complex Systems - University of Buenos Aires
Complex Systems Virtual Library - comprehensive A-Z annotated links
Complexity, Self-Organisation & ALife - PCWeb links
Complexity On-Line - Charles Sturt University
Complexity Science Research Centre - Open University
Complexity Society - openness, equality and diversity
Complex Systems Bibliography - large, in many categories
Complex Systems: Policy and Decision Making - workshop at Cortina D'Ampezzo
Cybernetics, Systems Theory and Complexity - Univ of Colorado
Digital Library - several categories
Evolution of Complex Sysytems - online papers and essays
Fractals, Chaos & Complexity - Ramiro Perez
Idiagram - art of complex problem solving


IAIR - advanced interdisciplinary research
ICREA Complex Systems Lab - GRIB
Ilya Prigogine Center - statistical mechanics and complex systems
Institute for the Study of Complex Systems - synergy in evolution
ISSS & Primer Project - integrating the systems sciences
LEM - logic based approach to general systems theory
New England Complex Systems Institute - interdisciplinary studies
Nonlinear Sciences - complex systems e-print archive
Phil Goetz Complexity Links - old but big...
ProtoTista - Alder Fuller
Santa Fe Institute - home of complexity and CAS studies
Systems Thinking Press - publishers and clearinghouse
SystemsWiki - enabling a systems thinking world


The Complexity Network - University of Liverpool
The Joint Committee on Complexity - various resources
VCU Complexity Research Group - understanding the world
Visualisation of Complex Dynamical Systems - Institute of Computer Graphics
Yahoo Complex Systems - links

Cybernetics and System Dynamics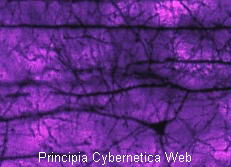 American Society for Cybernetics - Venkat Sunil Dudi
Buckminster Fuller Institute - synergetics
Cybernetics - random steps to serious insight
Facilitated Systems - publications
Neuro-Linguistic Programming and Systems Thinking - Joseph O'Connor
Principia Cybernetica Web - evolutionary systems philosophy
Stafford Beer - team syntegrity
Synergetics on the Web - Kirby Urner
Systems - multidisciplinary links
System Dynamics / Systems Thinking - Günther Ossimitz's Mega Link List
System Dynamics Methods: A Quick Introduction - Craig Kirkwood
System Dynamics Resource Page- Arizona State University
System Dynamics Society - policy analysis & design
Systems Theory - links by David X. Swenson
The International Institute for Advanced Studies in Systems Research and Cybernetics - conferences
Whole Systems - links, books, essays by Flemming Funch

Evolutionary Computation & GA Resources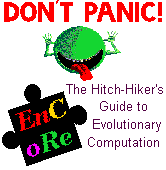 EC Gateway to the World - Battelle
Encore - Hitch-Hiker's Guide to Evolutionary Computation
Evolutionary Alogrithms for Dynamic Optimzation Problems - Jürgen Branke
Evolutionary Computation - A Subject Catalogue - Yasusi Kanada
Evolutionary Dynamics Bibliography - Jim Crutchfield
Evolutionary Multiobjective Optimization - bibliography by Carlos A. Coello Coello
EvoNet - European Network of Excellence in Evolutionary Computing
GA Hotlist - people/links
GA Technical Reports - A-Z by Raffaele Gaioni


Gene Expression Programming - Candida Ferreira
Genetic Algorithms Archive - inc GA-List back issues
Genetic Algorithms Warehouse - Applications
Genetic Programming Bibliography - William Langdon
Genetic Programming Notebook - incl GAs
Genetic-Programming.Com - applied GP
Genetic-Programming-Org - conferences
IlliGAL - Illinois Genetic Algorithms Laboratory
John Koza's Home page - home of Genetic Programming
Learning Classifier Systems Group - University of the West of England
Memetic Algorithms' Home Page - heuristic search in optimization
Multiobjective Genetic Algorithms - Carlos Fonseca/Jane Shaw
Multisimplex - evolutionary operation (EVOP)
Netadelica - GA evaluations
Nova Genetica - Genetic Algorithms and all
On-Line Bibliography on Learning Classifier Systems and Genetic Algorithms - Andrea Murru
Optimization Online - an eprint site

Fractal Resources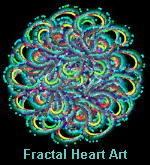 Archer's Fractal Art - draw your own
Carlson's Fractal Gallery - collection
efg's Computer Lab - Fractals & Chaos
FracTop - analyse fractals mathematically
Fractal Forest - Ruth Johns
Fractal Heart Organic Art - select your own
Fractal Image Compression - a review


Fractal Image Encoding - comprehensive links
Fractal Navigator - Jules Ruis
Fractal Science - IBM Research
Fractal Sound - illustrative samples
Fractals at the Edge of Chaos - Rob's Fractal Studio
Fractals on the Internet - Chaffey High School's comprehensive links
Fractals Page - links to fractal sites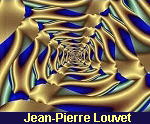 Graphics Archive - fractals
IFS Fractal Encyclopedia - pictures, animations, software
Iterated Function System Playground - grow your own online
Jean-Pierre Louvet's Fractal Gallery - interesting collection
Keplerian Fractals - David Hop
Lindenmeyer Systems Links - Christian Jacob
Mu-Ency - encyclopedia of the Mandelbrot set
Multifractals - Jacques Lévy Véhel
Online Interactive Fractal Gallery - various artists
Patrick Hahn's Fractal Gallery - theory & practice
Paul N. Lee - fractals
Redbeard's Life Raft - fractal set-surfer
Spanky's Fractal Database - home of Fractint
Sprott's Fractal Gallery - the works
Study Web - comprehensive evaluated fractal links


Woodside Fractals - annotated pictures
3D Fractals (Quaternions) - Dirk Meyer
4D Julibrot Fractal - Benno Schmid

Fuzzy Logic Resources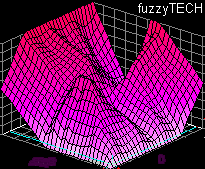 Application Examples in Real World Systems - STŘ Group descriptions
Applications & Related Areas - links and researchers
Fuzzy Logic & Neurofuzzy Resources - by Martin Brown at Southhampton
Fuzzy Logic Sources of Information - by Bob John
Fuzzy Sets and Systems - links by Robert Fuller
Fuzzy Systems - Digital Library
fuzzyTech - applications, demos and all
Meridian Marketing Group - newsletter/software

Neural Network Resources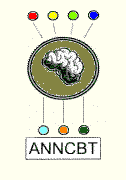 Adaptive Logic Networks - Bill Armstrong
Adaptive Resonance Theory - FAQ
Applications Corner - list from NeuroSolutions
Artificial Neural Network - definition with links
Artificial Neural Network and Computational Brain Theory Group - Illinois
Bayesian Methods for Neural Nets - FAQ by David MacKay
BioComp Systems - applications of neuro-genetics
Correlation Coding and Self-Organizations on Pulse Neural Networks - Natsuhiro Ichinose
Developmental Replay in Neural Servo Networks - Mervyn van Kuyen

Diffusible GasNets - new ANN type
EmerNet - emergent neural computation
Extended Kohenen Maps - Peter Kleiweg
Image Processing & Neural Networks Laboratory - University of Texas, Arlington
Imagination Engines - creative NNs
Multivalued Logic Neural Computing - David D. Olmsted
Neural Network Links - with groups and publications
Neural Networks - A Subject Catalogue - Yasusi Kanada
Neural Networks Research Centre Helsinki - self-organizing maps
NEuroNet - various archives
Pulse Coupled Neural Networks - CAOS
7SIENA - successful application case studies
UH ERDC Neural Systems Group - ANNs
Yahoo Neural Networks - a few links

Nonlinearity & Chaos Resources
Applied Chaos Lab - Georgia Tech
CATS Copenhagen - chaos & turbulence
Chaos Bibliography - nonlinear dynamics
Chaos in Nature - complex forms
Chaos Metalink - art, music & science
Chaotic Bookstore - on chaos, nonlinear dynamics, financial markets
Chaotic N-Space Network - a repository for a wide variety of information
Complex Systems & Nonlinear Dynamics - many links/big Glossary
Cycle Expansions - Ronnie Mainieri
International Group For Chaos Studies (IGCS) - Vladimir Gontar
Non-Linearity & Complexity - links from Greece
Nonlinear Lab (includes Lorenz Equations) - Blair Fraser
Nonlinear Nonsense Netletter - by Dick Oliver (fractals/chaos for the weird ?)
Nonlinear Science - E-print archive
Nonlinear Who Is Who - by subject
Solitons & Nonlinear Waves - Alwn Scott
Stochastic Processes & Nonlinear Dynanics Group - book/references
Yahoo Chaos - general links

Self-Organizing Systems Resources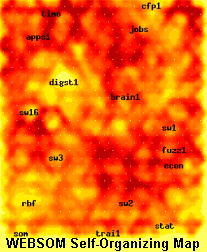 Archive of papers - adaptation/self-organizing systems
EVALife - Self-organisation in life-cycles
Extropia - open source software
Fractal Structures and Self-Organization - TMR Network
One-Over-F Noise - bibliography
Scalable Self-Organizing Simulations - DARPA
Self-Organising Adaptive Systems - BT Labs
Self-Organising Nanopatterns - Sandia National Laboratory
Self-organization and fractals - Geodynamics
Shalizi's Notebook - self-organization
SOS on The Web - small
Symbiotic Intelligence Project - self-organizing knowledge
Stigmergic Systems - Peter Small
The Self-Organization of the European Information Society - EU TSER Project
WEBSOM Self-Organizing Maps - web intelligence

Related Sciences Resources
AI Jumps List - comprehensive links by Seth Russell
Artificial Intelligence in General - A Subject Catalogue - Yasusi Kanada
Artificial Intuition - Monica Anderson
Biosemiotics - Alexei A. Sharov


Center for Evolutionary Psychology - UC Santa Barbara
Chilean School of Biology of Cognition (Autopoiesis) - Humberto Maturana
Doing Science - an overview by Pete Jumars
Edge Foundation - Reality Club and Third Culture
Encyclopaedia Autopoietica - Maturana & Varela's biology of cognition
Entropy on the World Wide Web - incl dynamical systems & chaos
NRC Artificial Intelligence - general resources
SciCentral - comprehensive science guide
Yahoo Artificial Intelligence - general links

Related Philosophy Resources
Center for Process Studies - developmental thought
Connectionist Epistemology - Bruce MacLennan
Constructivism - extensive links
Enformy and Enformed Systems - holistic systems
Karl Popper Web - critical rationalist thought
Logic, Philosophy & Alife - various links
Metaphysics & Philosophy of Pattern - investigating systems ontology
Neutrosophy, Neutrosophic Logic, Set, Probability and Statistics - Florentin Smarandache
Online papers on Consciousness - David Chalmers
Philosophy of Mind, AI & Cognitive Science - Dey Alexander
Philosophy on the Internet - comprehensive guide
Polycontextual Logic - multisystem logics
Radical Constructivism - Alex Riegler
Tangled Web: Whole Thinking - Lawrence University
The Ceptual Institute - integrity & perspectives
The Tree of Philosophy - introductory course


Value Logic & Simplicity Theory - Stephen Phillips



Page Version 4.83 October 2011 (Original December 1996)